Expansion of electric truck with hydrogen range extender
Hydrogen Region 2.0
2016-2021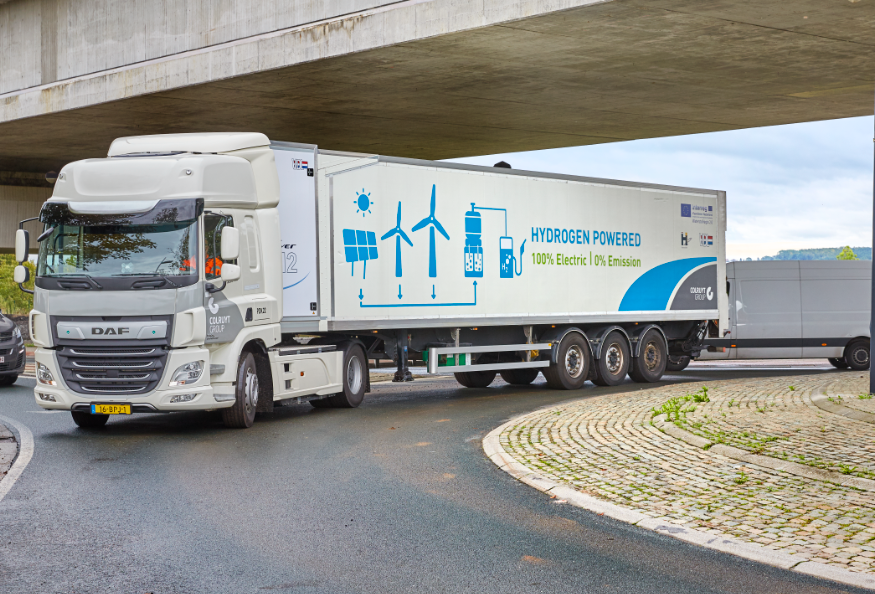 There is an increasing interest in making heavy duty transport more sustainable. For longer distances battery-electric trucks do not offer a solution to drive completely emission-free and quietly. The use of a hydrogen range extender in combination with batteries does offer that.
The first hydrogen-powered truck has been developed by VDL within the Hydrogen Region 2.0 project. The truck is currently being demonstrated by Colruyt Group.
The role of WaterstofNet
As project coordinator of Hydrogen Region, WaterstofNet has assisted in this process in collaboration with the partners and Interreg.
More info about the project:
Hydrogen region 2.0
Video of the truck at Colruyt Group