Hydrogen Academy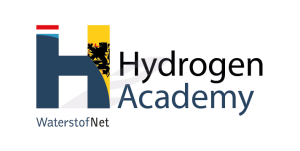 Since the autumn of 2020 wwe yearly organise a Hydrogen Academy. With three-hour long sessions held over five evenings, we deeply acquainted companies and government institutions with all aspects of hydrogen.
The knowledge shared extended from the basics of hydrogen and safety aspects to legislation and the dos and don'ts for hydrogen projects. Following the first successful edition, WaterstofNet will hold the Hydrogen Academy at least once a year.
As well as the initiatives of the Academy, a structural collaboration with education partners has been examined as a way in which to give hydrogen the place it deserves in the curriculum for higher education.