Indoor refueling at Colruyt Group and expansion of filling station to public filling station
Hydrogen Region 2.0

2016 -2021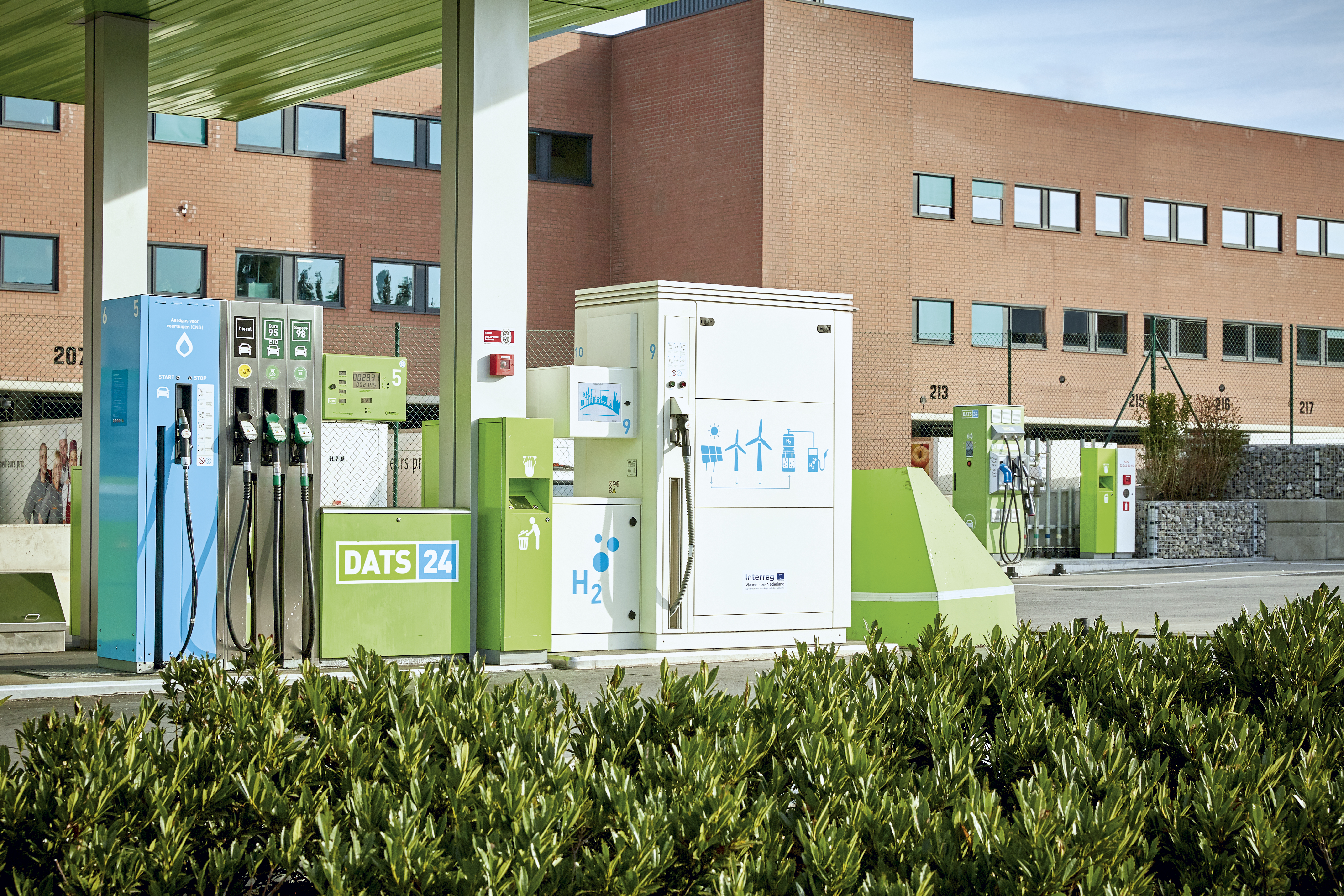 The station of the logistics site is expanded to 700 bar, so that passenger cars can also be refueled.
This public refuelling station of DATS 24, located next to the Colruyt Group logistics site, was officially opened on 8 October 2018. The filling station is a European first, as the hydrogen is offered in a multi-fuel filling station, in addition to petrol, diesel and CNG. Furthermore, the hydrogen is produced on site from green energy.
Role of WaterstofNet
As project coordinator of "Hydrogen Region 2.0", WaterstofNet has supervised the process in collaboration with partners and Interreg.