Residual hydrogen 1MW fuel cell plant in Antwerp


Hydrogen Region Flanders-South of the Netherlands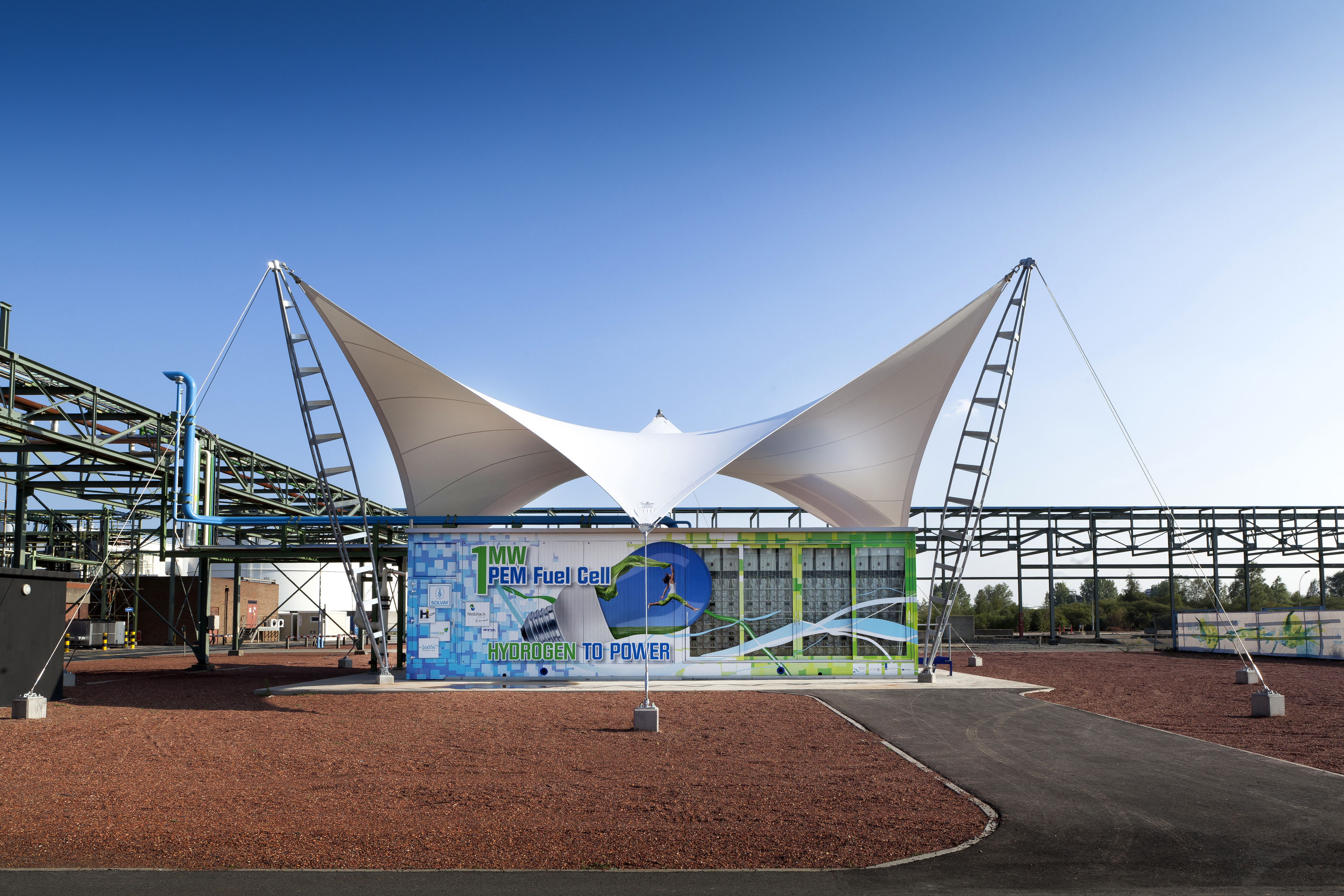 In 2013, the chlorine producer Solvay in the port of Antwerp built the - at the time - largest fuel cell plant on residual hydrogen in the world, fully assembled with European technology.
The plant converts residual hydrogen, a by-product of chlorine production, into 1 MW of electricity. During the test program, various components were tested for more than 10,000 hours of testing.
Based on this experience, the Dutch Nedstack has been able to deliver a follow-up project of a 2 MW fuel cell plant to China.
The role of WaterstofNet
As project coordinator of Hydrogen Region, WaterstofNet has assisted this process in collaboration with the partners and Interreg.
More information about Hydrogen Region
Hydrogen region