Demonstration of 29 hydrogen buses in 5 European cities
3Emotion


2015-2022
The European project 3Emotion ("Environmentally friendly, effcient, electric Motion") is a logical continuation of the HighVLOCity project and aims to deploy fuel cell buses on a larger scale, at lower costs and higher reliability.
Within the project, 29 buses operate in 5 European cities (7 bus operators). In
London (10 - Van Hool and Wright Bus), Rotterdam (2 - Van Hool), Province of South Holland (4 - VDL), Versailles (7 - Van Hool and Be.Green), Aalborg (3 - Van Hool) and in Pau (3 - Van Hool).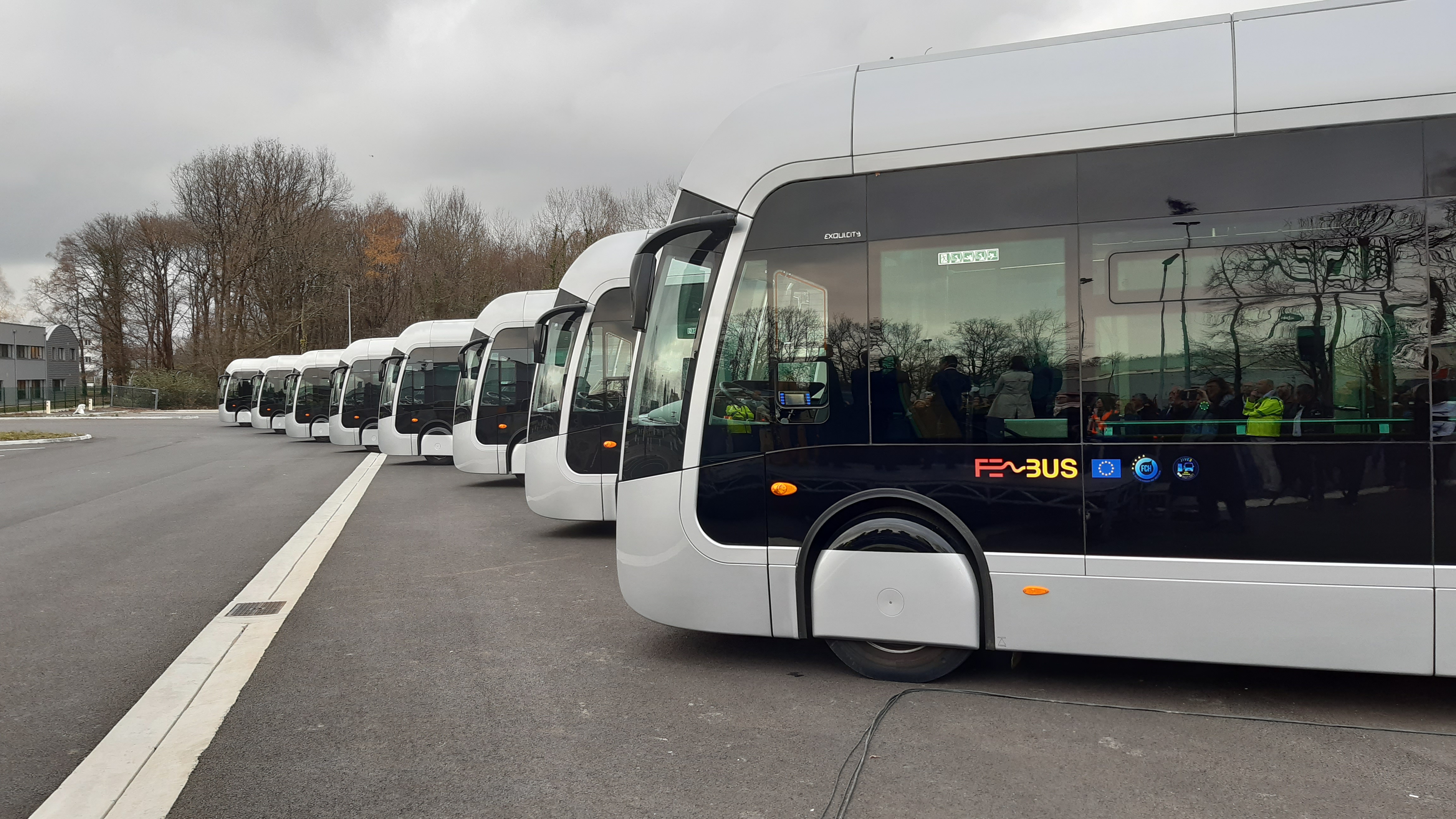 In Pau, Van Hool's fist trambuses (Exqui.City) run on hydrogen.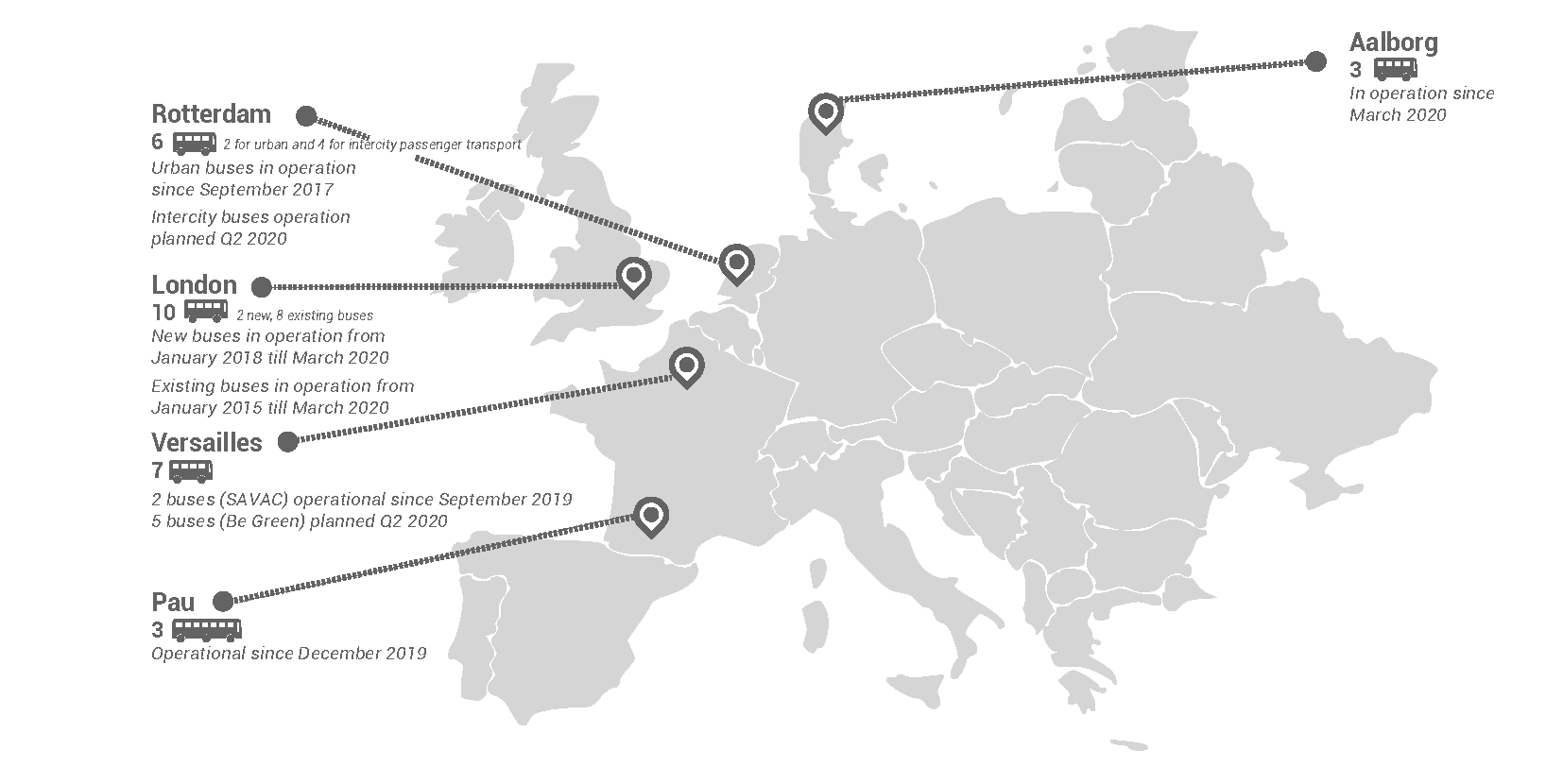 The role of WaterstofNet
WaterstofNet is responsible for the coordination and communication of the project.
WaterstofNet has created the website www.fuelcellbuses.eu within this project.
This website provides an update on all hydrogen buses in Europe.
After the projects HighVLOCity and 3Emotion, the FCH JU projects JIVE and JIVE2 were started, in which more than 130 additional hydrogen buses will be demonstrated.